---
---
YOUR FUTURE IS TOO IMPORTANT.
TRUST THE PROFESSIONALS.
---
When circumstances occur that place you in need of legal assistance, the attorneys you choose can have a profound impact on what happens with your case. In cases involving automobile, truck and motorcycle accidents, medical malpractice, slip and fall, and criminal law cases such as, misdemeanors, felonies, DUI, traffic violations, driving while license suspended, violation of probation, domestic violence injunctions and immigration, your future may be affected for many years to come based on the outcome of your case. That is why you need an experienced and aggressive attorneys, who have focused their careers on these practice areas, who are thoroughly familiar with the laws, court procedures, and legal precedents involved. Attorneys who have made it their goals to provide the highest caliber of legal service possible.
OUR SERVICES
---
---
---
OUR ATTORNEYS
---
---
---
As one of the founding members of Byrd & Gonzalez, P.A., Anthony is proud of the firm's aggressive, responsive and ethical representation of its clients. Particularly paying attention to the clients' needs, and prompt resolution of claims resulting in the firm's excellent reputation in the communities served.
---
READ MORE
---
---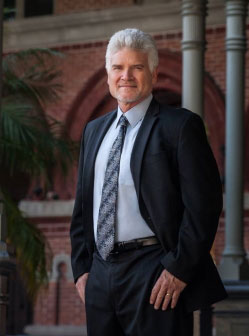 ---
Anthony J Gonzalez, Jr., Esq.
---
GET YOUR FREE CASE EVALUATION
---